---
---
About us
Association "Hope for home" began its activities for the homeless cats from Sosnowiec, in November 2007. Back then, there was only three of us: Marta, Emilia and Teresa. We had nothing but a big urge to make a difference. In a rented, dark cellar, with the help of friends from Krakow we managed to make that place a welcome home for unloved and forgotten cats from the streets.
In August 2008, our paths split. With a new group of enthusiasts we started a new shelter called The Cat's Hut.
The beginnings were not easy. Thanks to Wiesio, the new place was found in no time. But there was still a long and a difficult road in front of us. We started our fight against bureaucracy because red tape isn't kind even to homeless cats. It was only in September, an agreement was signed for the rental of premises and we faced up a new challenge. Place was in really poor condition. There was no electricity and it was crying for a clean up and renovation. Step by step we began repairing, painting, installing lamps. Like in every household we had to collect the needed equipment starting from spoons, cupboards, bowls, litter boxes, cats beds.
Finally, on the 27th of September 2008, it was completed. Another important step was to install the boxes for the isolation and an aviary. As always, we could count on Pawel from Krakow. Thanks to the people of great heart, shelter became fully equipped with necessary furniture, scratching posts, carriers -, all that is needed to provide comfort and entertainment to the cats.
On the 25th of October our first residents came - taken from Sosnowiec state shelter.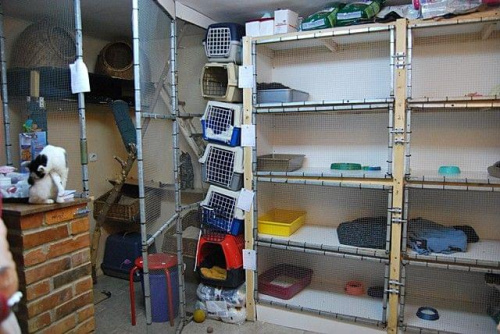 About Us continuation
Two years have passed. We are a pretty big group of people not only from Sosnowiec but also from Katowice, Krakow, Bielsko - Biała and other locations. We help the street cats, abandoned, cats given up to the state shelter. We have spay/neutral program for free-living cats to reduce amount of homeless and unhappy cats in the area. We cooperate with the Dutch organization Miranda and Yuri, who among others, help Polish animals as well. We are counting on their help in the future. Here is a link to their site http://www.jmvr.org/
We do not want to limit our help to single animals only. Sosnowiec's State Shelter is a disgrace to the city we live in. We want to enforce the Department of Public Utilities, which is responsible for the shelter, to improve living conditions for animals, especially cats. Until recently, the city authorities did not express their interest to organize volunteering in the shelter. Thanks to our petition, which was signed by almost 850 people, on the 11th of June the agreement on voluntary work at the shelter was finally realeased. The authorities in Sosnowiec, as in Katowice and in many other Polish towns, should contribute to the costs of castration of homeless cats. For the time being no local authorities are interested...
And what is in for the future of Cat's Hut?
We are looking for new premises, volunteers and sponsors to be able to help more and more cats in need. We are just a group of ordinary people. We have our homes, families and work. But instead of spending our free time sitting in front of TV, we help homeless animals. We carry selfless help to those who often have been harmed by humans. Many people might ask- why do we do that and why do we care about something that doesnt give us certainty of the success. Hope dies last! And very often we are just like a last hope for these kittens. Hope for a normal life with loving owners, and hope for a survival.
http://www.youtube.com/watch?v=KWXhyA9b4fA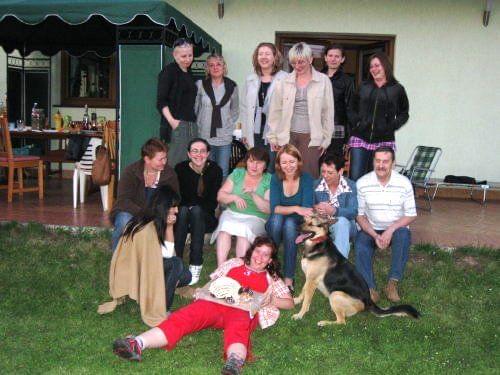 If you have any queries, please email nadziejanadom.koty@gmail.com or call : Ewa +48 513 042 321.
---